Kachinas goalies, goalie parents and coaches,
This is the goalie director Hiroki Wakabayashi.
I hope everyone had a peaceful Christmas weekend.
Yes, we all are still shocked and devastated from the loss of coach Shott but I know what I can do best now is to continue the goalie development for Kachinas and make Matt proud.
So here I go,,,


I GOT PULLED!!!
It's always hard to see or hear a goalie getting pulled in the middle of the game at any level of hockey, especially for me as a goalie coach with head coaching experience.
No one tries to give up many goals or soft goals but it happens once in a while even to the best goalies in the world.
No matter what people say, you (goalie and,,, parents,,,) feel embarrassed and frustrated when it happens.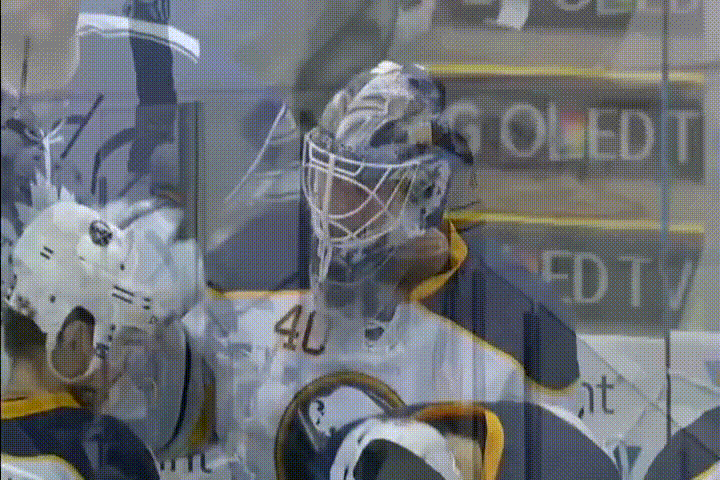 So,,, why does a coach have to pull the goalie?
Although we don't have many teams in Kachinas with two goalies to have these situations, I want to explain the logics (kinda) behind it so you are mentally prepared for the heartbreak (and drama) in near future.
First you must understand that:
"Pulling goalie is NOT a punishment"
Your head coach is responsible to coach every game as competitive as the team can and he/she is trying every possible adjustments and changes for that.
The typical example is the line combination changes in order to generate more offense or play better defense.
Goalie change doesn't happen as often as line changes but it usually happen in order to;
Change the Momentum
The coach uses this card especially when the team gives up quick goals (usually accidental or super nice goals) early in the game against the playable opponent. This change would send the message to the team that the game is still young and the team must wake up or relax to play a totally different game with the new goalie. In this case, the coach might send the starting goalie back in the game after a few minutes of settling down and refocusing so get ready for it too.
Protect the Goalie from a Disastrous Game
Sometimes the opponent is just too overwhelming or your team plays so bad defensively despite the goalie's decent performance and lets in goal after goal.
The coach doesn't want to leave the starting goalie hanging out to dry in these situations so he/she changes the starting goalie in order to protect him/her mentally and physically from the disaster. This also gives the backup goalie a chance to play without any pressure.
Give Team a Chance to Compete
Yes, we must admit a goalie plays pooly sometimes and lets in a few soft goals in a row despite the team actually playing well in front.
The coach needs to change the goalie in order to keep the team in the game even in a tie game situation.
This one hurts a lot but you must understand you'll have this kind of game once in a while no matter how good you've become.
No, it's not the team's fault, nor the coach just got mad at you. Unfortunately, getting pulled is a part of the game for goalies and you must learn how to respond to it. Most of the goalie changes happened after a few soft goals so the goalie is responsible to some degree at least.
It's natural to get mad and frustrated but blaming others or just denying your mistakes won't make you better.
Be accountable, analyze, learn from these games and play better next game.
I expect you,,, the goalie parents to support your goalie in the same direction.
Here's a great insight about goalie yanked situation analysis in the NHL for your reference.
Have a Happy New Year!