Kachinas goalies, goalie parents and coaches,
This is the goalie director Hiroki Wakabayashi.
It's been 4 weeks since we started the goaltending program 2021.
Thanks to the cooperation of the coaches, support from the parents and of course the effort from the goalies, the program is running smoothly and I see a lot of improvements already.

Goaltending Notes
I'm encouraging the goalies (especially 14U and older) to take notes every game.
a) From where on the ice and to which hole you got scored?
b) What kind of situation? 2 on 1? PP? Screen?
c) How did you react mentally? Upset? Depressed? Pumped up?
d) What You Would Have Done Differently?
These info will help you to review and learn from each game very well.

Secret of the month: Glove OUT not UP!
Basic stance is one of the very first things the goalies learn and "Glove UP!" has been a mantra from the coaches and parents around the world for years.
Yes, the high glove seems to cover the top net better from the bench, stand and even from the shooter's eyes.
However it looks very different from the Puck Point of View from ice level.
As you can see, the high glove is actually set over the crossbar and doesn't cover the net even though the goalie in this picture is not so tall.
So where should you place your glove if not up?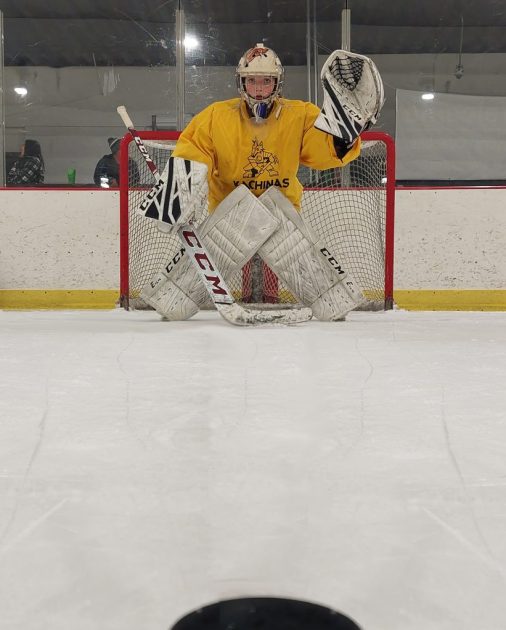 The answer is Out and slightly above the level of the blocker.
This way the glove actually covers the top net and also it's in your sight as you make the save.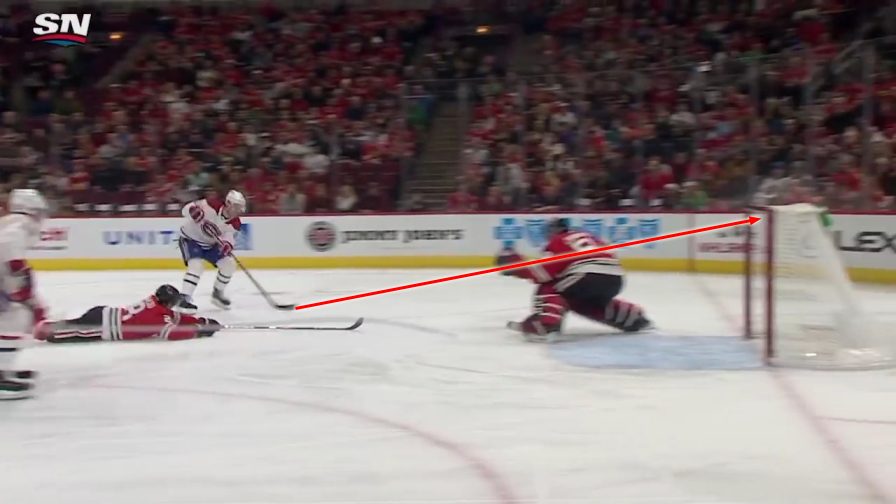 For the same reason, the blocker also has to be OUT in front of you.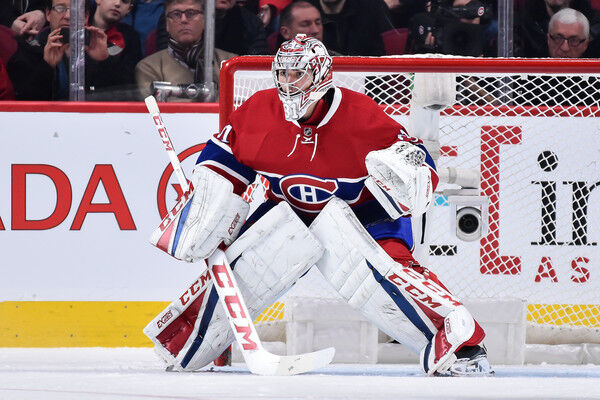 Placing your hands OUT leads you to the Box Control, which is the concept to "protect the box in front of you, not behind you".
It's a relatively new concept but it's well explained here if you are interested.
Please feel free to ask me if you have any questions.
Thank you and see you at the rink.